Can't remember when it started. But now? Now it's unquestionably a hassle to drink hot or cold drinks without feeling like your gums are about to implode. Uh oh—sounds like you might be dealing with some stage of gum disease. How far along should be determined by a proper professional. Head over to Russo Periodontics' first-rate periodontal office Longboat Key.
Make it your prerogative to not leave this disease to chance. Not only will it not just "blow over" by toughing it out, it will simply worsen and wreak havoc on your teeth and gums. Besides, it might still be in early stages. Early enough that it can be reversible. Of course, if you've ignored it for long enough that it developed into Periodontitis, then you won't be able to cure it. But it doesn't mean that you can't keep its effects under arrest. What's the difference between Gingivitis and Periodontitis? In a nutshell, the former is an early stage of gum disease. Typically characterized by redness of gums and extreme sensitivity to hot and cold air and liquids. Periodontitis, on the other hand, is distinguished by excessive gum sensitivity (resulting in bleeding from even a light touch), gum recession, and dental bone loss. The latter symptom is the most concerning as the continuous loss of dental bone eventually results in an unstable tooth that is far more likely to fall out. You can avoid this scare by getting proper treatment at a periodontal office Longboat Key. Don't let another day slip by. Swing over to Russo Periodontics soon.
It's not complicated—trust us. Taking the first step involves little more than a simple phone call to Russo Periodontics. Schedule an appointment with one of our highly-coveted professionals and be well on your way to keeping your gum disease under control, courtesy of our periodontal office Longboat Key.  

By Russo Periodontics
March 19, 2019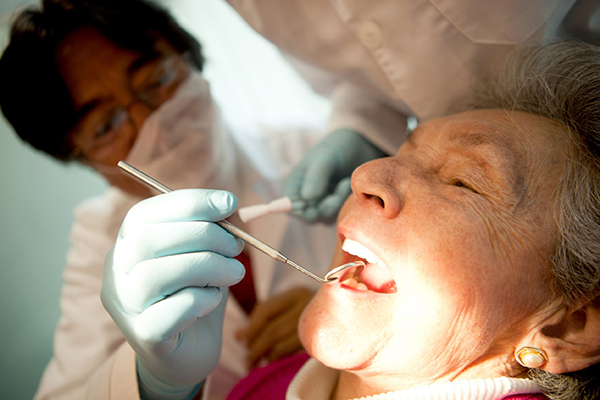 Blog Posts
Follow Us